NOTE: Microsoft has changed the location of Reply URL. Go to end of this article for new Path.
Change Azure Active Directory Enterprise Application Reply URL
It took  me more than expected time to change Azure Active Directory Enterprise Application Reply URL on new azure portal settings. Azure is no doubt a very good enterprise cloud platform. There are many things which will encourage you to choose it for your online applications. Many new things are coming on daily basis to compete the cloud market. Still there are few things which need immediate attention. Updated documentation for these changes is not available on Microsoft website. I tried to create a simple firewall rule in the new Azure portal around a year ago and it took me one hour to find the settings. Now same thing happened again, I tried to change the reply URL in Azure Active directory but was not able to find under the applications I created. I tried to search the documentation but it was same as old.
The updated settings are little changed in the Microsoft Azure Active directory. It is now called Azure AD management experience. Currently it is in preview mode. The classic portal for the Azure Active directory does not work any more. If you click on the enterprise applications, you will see all the applications created by you. Now if you like to open an application and make changes in it. There will be no full options available on that screen. If you want to change the reply URL of your application. Follow the listed instructions.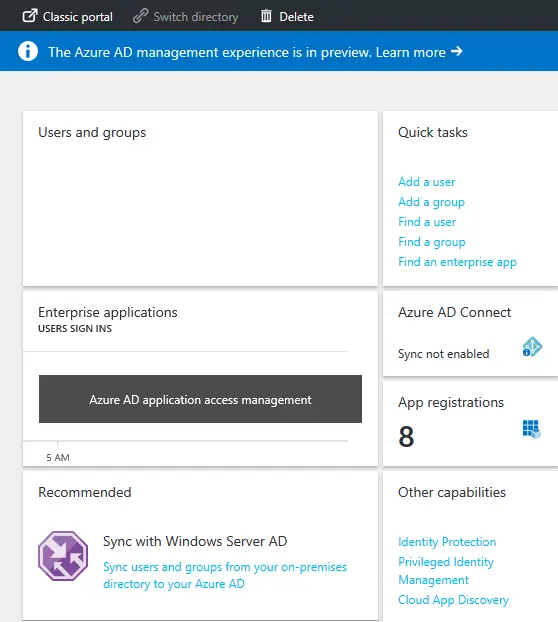 Click on App Registrations
Click on the respective Application
It will open the Registered App – Preview on this screen.
Click on All Settings option and you will be able to change the reply URL.
Under given is the picture which will show all the screen options:

If you will click on the enterprise applications, it will open All the registered application but will not let you to change the reply URL. There is no option on that screen.
Updated Path
Go to Azure Active Directory
click on App Registration
Find your application from the pane
open the application and click on Redirect URIs.