5 best free screen capturing applications of 2022
In the past, screen capturing was a time-consuming and frustrating process. Hiring a software expert or using cutting-edge technologies was costly and not always feasible. Thankfully, screen capture software has evolved to become a lot simpler to use over time. Professional-looking tutorials are easy to create nowadays. There are a lot of factors besides education that could motivate you to record your screen.
If you do any kind of product demonstrations, need or offer tech support, or use video calling, using the default screen capture of your computer won't be good enough to capture high-quality footage. A high-quality screen recorder will serve your needs whether you wish to use a more precise method to record the whole screen or just a specific region.
Here is the list of some free screen-capturing applications of 2022 which will assist you in screen recording.
OBS Studio
OBS Studio is unquestionably the greatest free screen recorder for you if you're seeking free game recording software. OBS Studio is open source and free to use without any limitations, unlike the immensely popular FRAPS. There are no limitations on the quantity or duration of your works with OBS Studio, which allows both high-definition streaming and recording. You may save projects and return to them later, broadcast live to Twitch or YouTube Gaming, or encode your video in FLV format and store it locally.
In addition to being able to record directly from your graphics card, OBS Studio's programmable hotkeys make it ideal for capturing full-screen games. OBS Studio supports 60 FPS recording and makes full use of multi-core processors.
Platform: Windows, macOS, Linux
HD streaming and recording
No restrictions on video length
Click here for the download link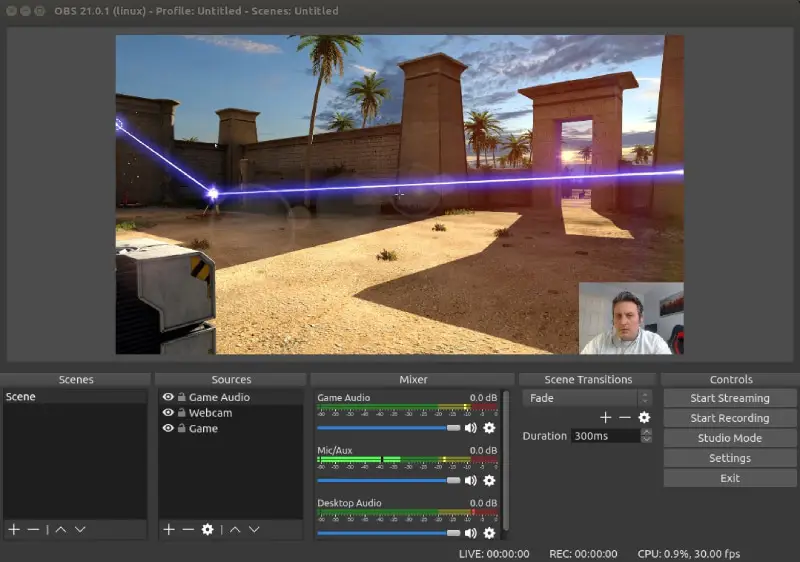 2) Debut Video Capture
Debut Video Capture by NCH Software is one of the best free screen recorders, at least for home users. For businesses, the price of a lifetime license or subscription is reasonable when compared to that of similar items offered by rivals. A debut is software that works with several platforms to capture the screen of your computer or other compatible devices. Plus, it delivers pretty much exactly what you'd hope for in terms of gameplay.
A lot of features and personalization options are available, despite the interface's archaic visual style. The screen recorder application creates separate recordings for each of the input devices, making post-recording editing a breeze. To make any substantial changes, though, you'll need external video editing software; Debut just has a basic trim function.
Gadgets have drawbacks. We ran across a serious difficulty when testing Debut Video Record on a Mac: we couldn't directly record system audio. Other approaches failed to save for utilizing a microphone, which produced worse quality.
Platform: Windows, Mac
Easy to use
Packed with top-tier features like scheduled recording
Can record from webcams and IP cameras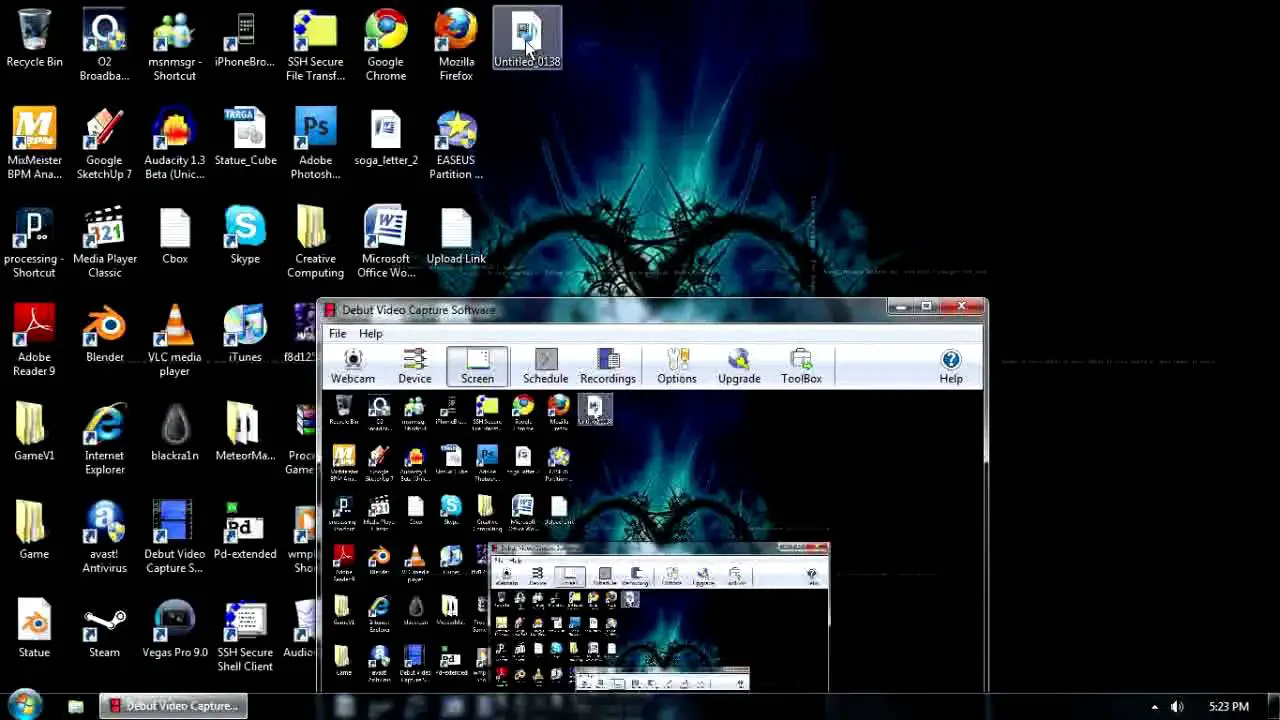 3)ShareX
You can't help but think of the Millennium Falcon while using ShareX, a free PC-only screen recorder, and capture program: it may not look like much, but ShareX delivers where it counts. Under a minimalistic user interface are potentially useful options for making your picture stand out.
For example, you may choose the exact area of the screen you wish to maintain by sketching a rectangle, an ellipse, or even a freeform shape. You may also add notes and other marks to your photos in a variety of ways. These may be anything from numbered lists to text boxes with arrows and numbers to color borders. Also, you may use the zoom feature to zero in on a particular area of interest, or you can pixelate or obscure any personally identifiable information. The ability to record a screen is also available, but you must first acquire specific software, and the audio settings are not always enabled.
Platform: Windows
Capture as a video file or GIF
Dozens of export options
Also great for static screen grabs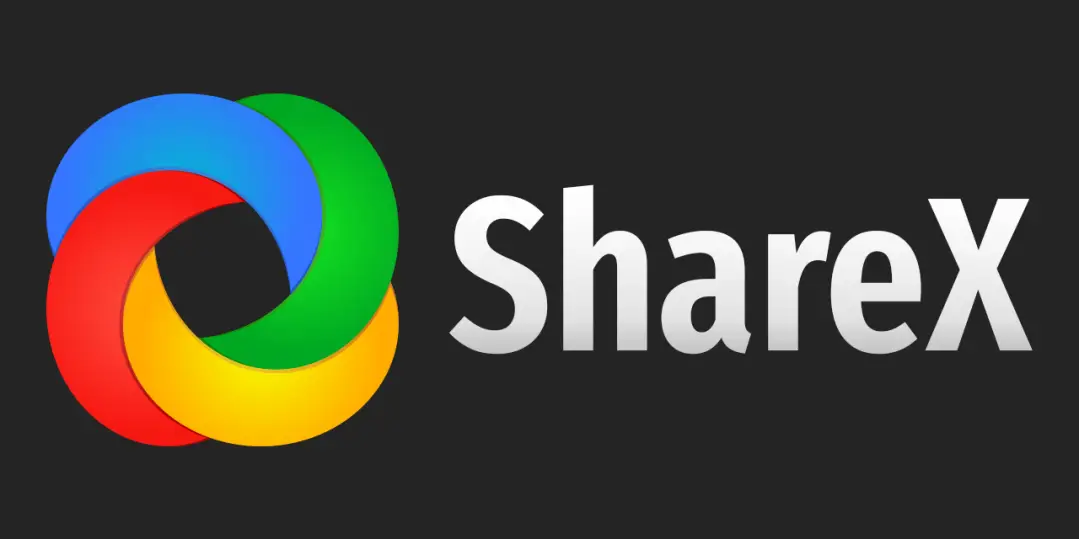 4) EaseUS RecExperts
One of the top screen recorders for Windows and Mac is EaseUS RecExperts. It is fast, simple to use, and jam-packed with expert screen-capture tools. The ease with which RecExperts collects your screen, camera, system noises, and audio from built-in and USB microphones wowed us when we evaluated the app. Additionally, choosing what to record is easy during setup.
Although we rated the tools and features highly, we were disappointed by the limited editing options. After you have recorded your clip, some of the most fundamental options include trimming, watermarking, and adding intros and outros. This place reminds me of the time machine FlashBack Express.
Platform: Windows, Mac
Easy to use
Auto-detects connected devices
Up to 4K/60fps captures
Packed with tools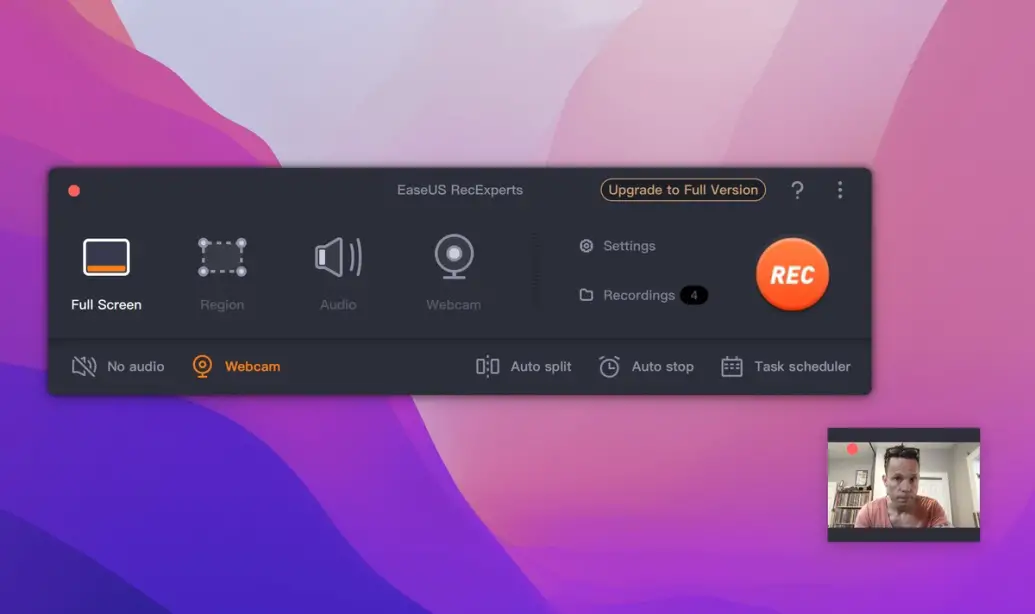 5) Screencast-O-Matic
Screencast-O-Screen Matic's Recorder is a fascinating free screen recorder since it allows you to record your screen, camera, or both with a few clicks and add callouts in real-time as you conduct your lesson. Keep in mind that there has been little editing. The screen recording program was easy to use.
The editing and exporting processes are lacking, however. When you exit the software where you edited and exported your screen grab, it is instantly and permanently deleted. It's a frustrating shortcoming of an otherwise straightforward browser-based screen recorder. The free version of the program should be enough for the needs of most casual users. However, three different annual and monthly subscription plans are available, each of which expands the service's usefulness for commercial or institutional settings.
With these paid augmentations, you may capture content without interruption and erase the watermark from recorded videos. We're also going to be adding some new video editing features and a link to a media library you can access from your browser. You indeed get what you pay for.
Platform: Windows
Well-designed interface
Choice of output formats
Record from screen or webcam