On-screen keyboard keeps opening up in Windows 10
Windows 10 is the most weird operating system perhaps. It keeps crashing while updating. If luckily its working fine then
you are not using it. Things can go problematic if you are regularly using it for your professional work. Although there are lot of good features available as well but sometime they can waste you time as well. On login screen there are multiple options available in Windows 10 like On-Screen keyboard, narrator in ease of access. On-Screen keyboard option can be handy if you have some problem with your keyboard and you need to login. You can start the on-screen keyboard, login and get your physical keyboard issue sorted. You can close the on-screen keyboard and it should never open again until you open it. My keyboard was not working and I used on-screen keyboard to login and solved my problem but here comes another problem which was "on-screen keyboard keeps opening up in windows 10 login screen as well as after login screen".
Solution!
Open Control panel
Open Ease of Access Center
Go to Use the Computer without a mouse or keyboard
Uncheck "Use On-Screen Keyboard"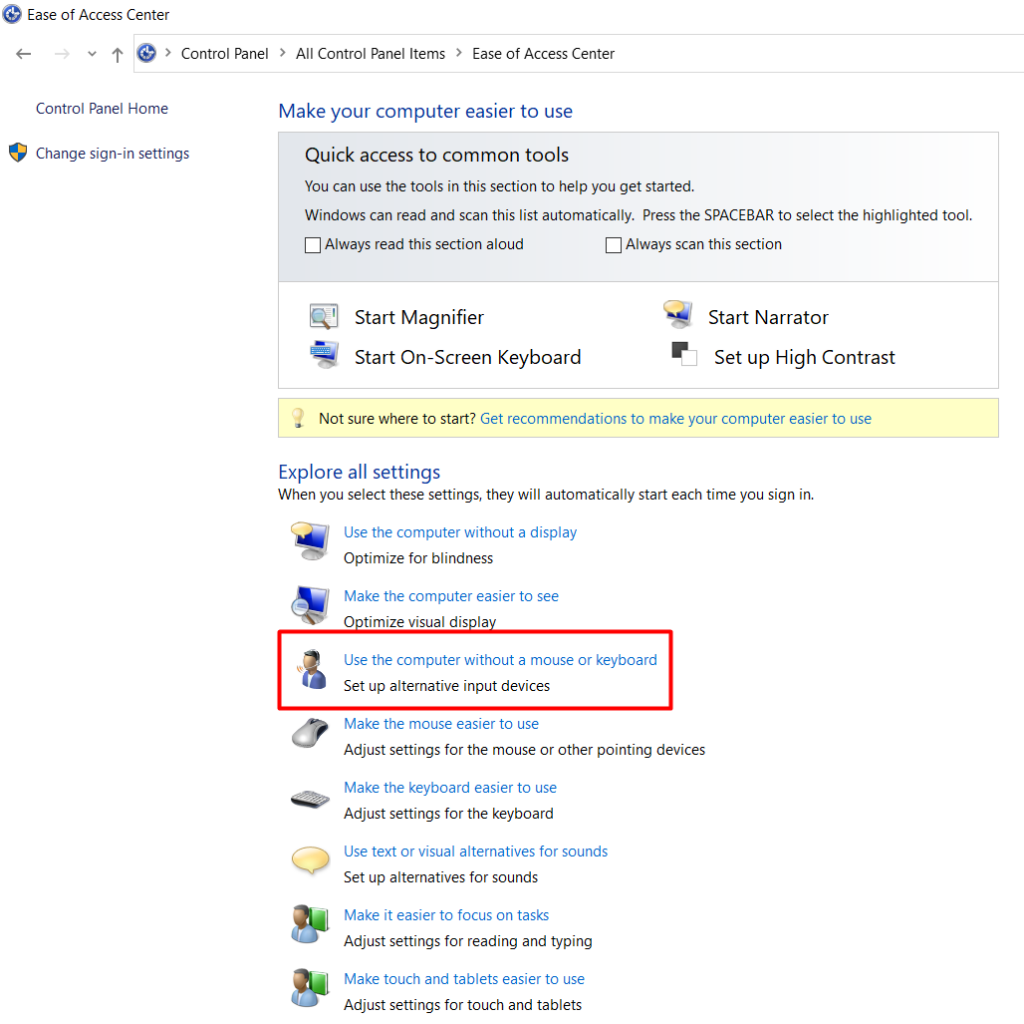 Use your PC without a display. Narrator lets you hear audio descriptions for elements on the screen, like text and buttons.
See what's on the screen. Make the content on your screen bigger using Magnifier, or use high contrast mode.
Use your keyboard. Turn on Sticky Keys, Toggle Keys, Filter Keys, or the On-Screen Keyboard.
Use your mouse. Change the pointer size, or turn on Mouse Keys to use your keypad to move the mouse.