Windows 11 Amazing Changes and New Features
Windows 11 has a lot of innovation despite the intention to make it familiar. On October 4, 2021, the new operating system began to be upgraded on PCs. Check to see whether your computer can run Windows 11 before making the update. Microsoft estimates that the deployment will continue until the middle of 2022 as the various PC hardware and software combinations are tested for compatibility. Checkout Microsoft for updates and news in this area. Let's begin by taking a closer look at the most significant new features and adjustments. I would like to enlist Windows 11 Amazing Changes and New Features in this article, hopefully readers will like it.
Although Windows 11 isn't a major update, it does bring about a number of general changes. There are other possible significant improvements within, ranging from the performance, gaming capabilities, and app compatibility, to the look and feel of Windows. Here are some of Windows 11's most notable new features.
Snap Layouts
When it comes to positioning, sizing, opening, and closing windows on the screen to your preferences, Windows has always been my favourite operating system. (Aero Shake is still my favourite method for displaying the desktop.) Windows users have had the option to arrange windows to occupy precisely half the screen for years, but Apple's macOS just recently introduced this feature. Snap Layouts are the newest windowing convenience.
With the help of Snap Layouts, you can pick from a variety of window layouts (see above) and quickly fill them with the app windows of your choosing. The fact that these layouts may be kept and accessed from the programme taskbar icons rather than having to recreate them after performing another operation on the PC may be even more significant than the additional layout options.
Windows 11 Widgets
Widgets are returning in a big way! Apple improved widgets in iOS 14 and iPadOS 15, while Microsoft experimented with reintroducing desktop widgets in Windows 10's News and Interests panel. However, Windows 11 widgets support the concept. With Edge for rendering and AI for personalization, the new widgets provide a tailored stream of news, weather, traffic, sports, and stock market data. Third-party content providers will be able to make use of this new functionality in later releases, which will also allow you to extend the Widgets panel to encompass the whole screen.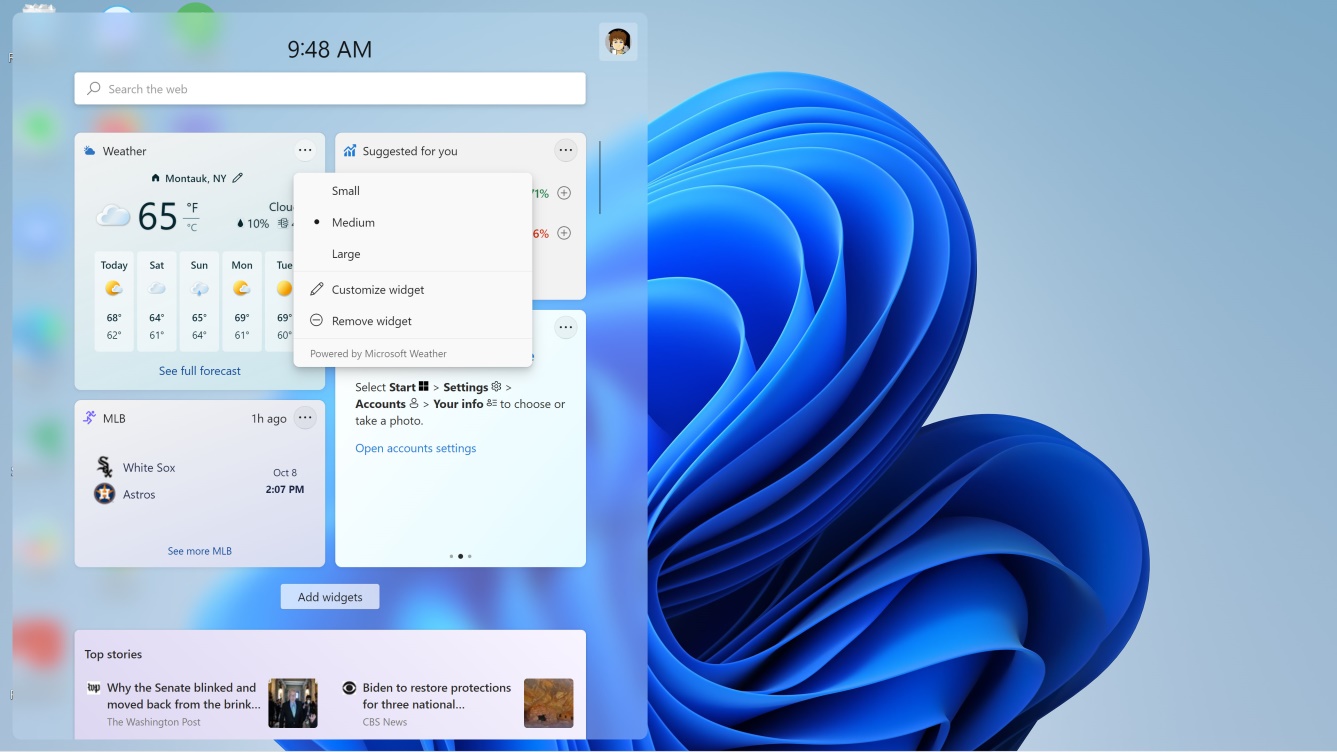 Updated Default Apps in Windows 11
Paint, Photos, Notepad, Media Player, Mail, and many more venerable Windows staples have received or will get updates for the new design, and in some instances, new functions. A prime example is Windows 11's addition of the super-productive Focus Sessions feature to the modest Clock app. When you need uninterrupted time to complete tasks, you may create restrictions using Focus Sessions.
The Photographs app in Windows 11 is a hidden gem since it's amazingly capable of manipulating videos with titles, transitions, effects, and more in addition to managing and arranging photos. Even some premium picture programmes lack functionality included in the Photographs app, such as facial recognition, automatically created albums, and integrated maps for photos with location information. Along with the Fluent Design changes, Photos now has an edge-to-edge photo view, a multi-image view, and an enhanced cropping interface.
Multiple Desktops in Windows 11
For example, if you have a desktop for business and another for personal usage, Windows 11 now allows you to pick a different backdrop colour or picture for each virtual desktop you have. Keep in mind that the backgrounds may only be adjusted to either images or solid colours. If you choose a slideshow backdrop or theme, it will be used on all desktops. On each desktop, the aforementioned Snap Layouts may also be utilised independently.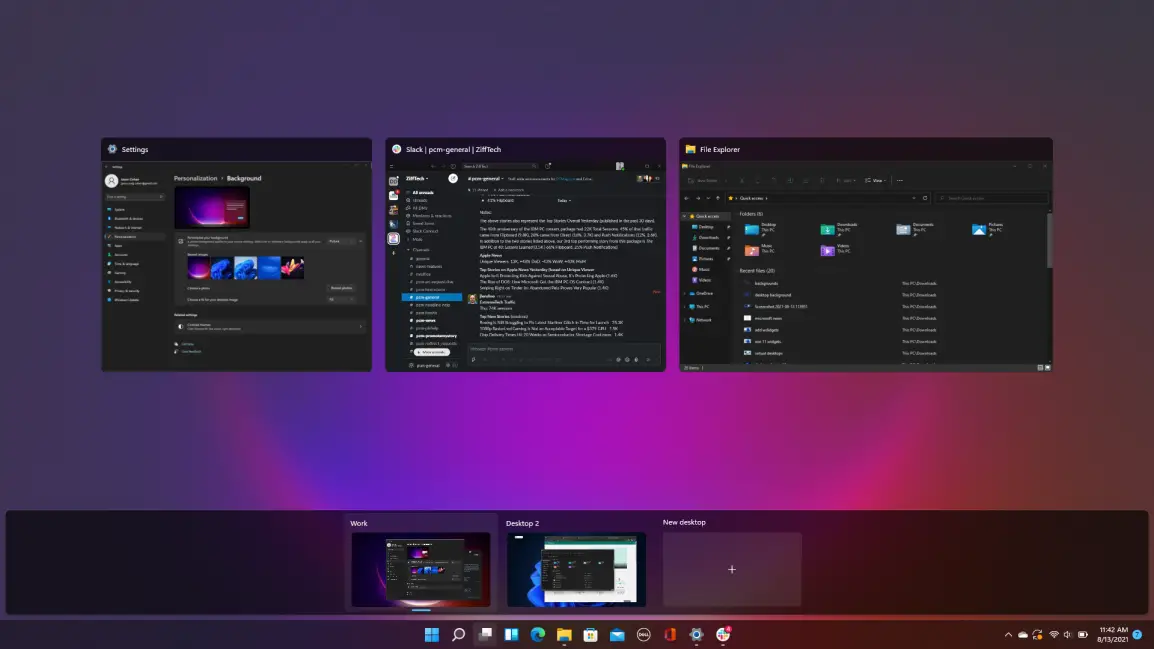 Tablet Mode and Docking in Windows 11
As a result of Windows 11's increased similarity to the desktop experience, Microsoft has discontinued referring to the operating system's tablet mode. When a tablet's keyboard is disconnected or the screen is turned over for touch input, more space appears between the icons in the taskbar. You may now use the new three-finger swipe gesture to access Task View, where you can close or recall open programmes. The new Surface Slim Pen 2 improves upon the original by providing both tactile and aural feedback while using the voice typing feature.
New Sounds in Windows 11
The soundscape of Windows 11 has been improved for the operating system's startup, alerts, notifications, and other features. It is now more calming, less obtrusive, and shorter. After using the operating system for a few weeks, I can tell that the new noises have really enhanced the atmosphere.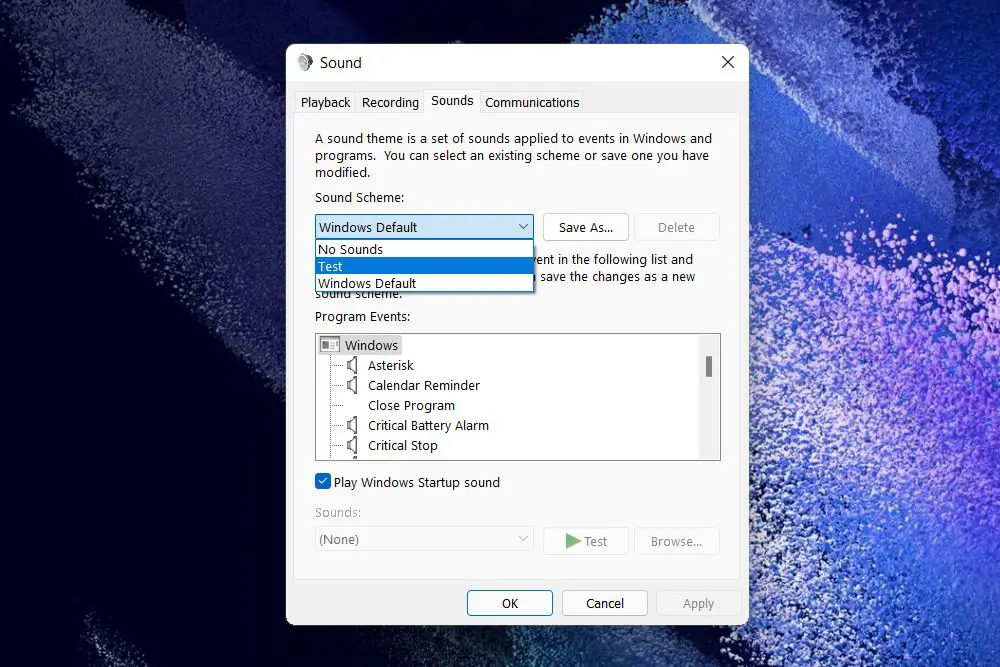 Gaming in Windows 11 is improved
Xbox Game Pass games may be played on Windows 11, and Xbox Cloud Gaming is supported by the Xbox app for Windows 11. This means, says apps and games expert Jordan Minor, that every PC doubles as an Xbox. The new DirectStorage and Auto HDR features are just two examples of how the software has been updated to boost both performance and image quality. The first decreases the duration of the game's initial load time on the graphics hardware. With the latter, you may expect superior picture quality and a larger range of colours. In terms of raw gaming performance, our hardware specialists saw no difference between Windows 10 and Windows 11.
Safety and Efficiency Improvements in Windows 11
The hardware reviewers at PCMag observed almost little difference in performance between Windows 10 and Windows 11 while running office applications, with Windows 11 generally surpassing Windows 10 in all tests. This feature should have been at the top of the list of Windows 11 Amazing Changes and New Features. The Edge web browser, Windows Hello login system, and waking up from sleep have all been made more rapid. Automatic Windows updates are 40% smaller and more efficient, and they happen in the background. Using less energy effectively lengthens the lifespan of batteries.