Microsoft Windows 11 Amazing Hidden Features (Everyone must know)
Microsoft continues to be enthusiastic about including new features and attempting to enhance the overall PC experience even after the formal introduction of Microsoft Windows 11 last year. Some amazing hidden features like center-aligned taskbar, the revamped Start menu, the Action Center, the fluid animations, and many more improvements are included in our list of the top Windows 11 features, which we have already compiled.
This article compiles the 9 best underutilized features in Windows 11, which may enhance your computing experience but are seldom highlighted. These features have been tested on the most current Windows 11 Pro Stable version since its release in February's update. Just by extending the table below, you may view these secret details. Click to see official Microsoft window
Here are some incredible hidden features of Windows 11 that you should be aware of.
Notifications and Quick Settings
The Windows 10 Action Center now includes two distinct panels and tap targets thanks to a division by Microsoft. This is comparable to Apple's updated notification area in macOS, which was once a tidy, straightforward single panel but is now a collection of smaller popups. I still prefer the single Action Center panel for alerts and quick settings, even if the Windows 11 version isn't as as terrible as the macOS one. I like how you have a circular number indicating how many alerts you have, similar to other mobile app symbols. Swiping in from the right will reveal the Notifications panel for touch users.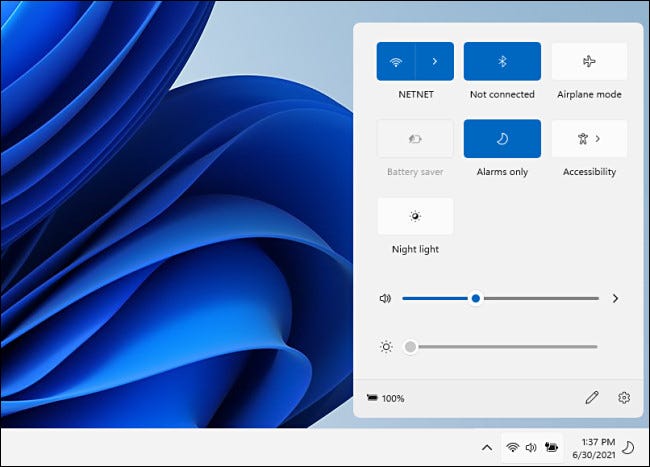 Share Any Window From the Taskbar
Microsoft has included a smooth option to share displays during video chats in addition to the universal microphone switch. You may now choose "Share this window" while you are using Microsoft Teams and are hovering over an application or an open window on the Taskbar. This provides a hassle-free screen sharing solution by instantaneously sharing the specific window. You must have a Microsoft Teams account linked to your place of employment or educational institution in order to access this function.
Android App Support
Microsoft has finally made Android App compatibility available to Windows 11 stable users after months of testing in Insider channels. You may easily install Android applications and games on your Windows 11 computer if you live in the US.
Amazon and Microsoft have collaborated to make Android applications available on Windows 11. Follow our linked instruction to find out how to utilise Android applications on Windows 11. There are only around 1000 Android applications and games available in the Amazon App Store right now, but using our instructions, you can sideload Android APKs onto your Windows 11 machine. And you may install Google Play Store on Windows 11 if you are dissatisfied with Amazon App Store.
Snap Layouts and Multitasking
The new Snap Layouts feature in Windows 11 further widens the gap between Windows and macOS in terms of the flexibility with which you may arrange programme windows on the screen. To utilise this feature, move the mouse over the maximise button in the window's top right corner. It seems like this function is buried a bit, but I have faith that Microsoft will make it more accessible. You can see the many options available when you click the maximise button, such as having two windows side by side, three windows with one enormous and two small windows, and so on.
Access Folders in Start Menu
Microsoft has finally made Android App compatibility available to Windows 11 stable users after months of testing in Insider channels. You may easily install Android applications and games on your Windows 11 computer if you live in the US.
Shake to Minimize
The Shake to Reduce feature, previously known as Aero Shake, is new to Windows 11 and allows you to minimise all windows save the active one by simply shaking the title bar .
If you have too many windows open, just choose the one you want to focus on and shake the title bar. You can minimise all windows except the one you're now using. It's a great way to get things done quickly with Windows 11. Settings -> System -> Multitasking are where you'll find the option to enable the feature, which is off by default. Toggle "Title bar windows shake" on this page.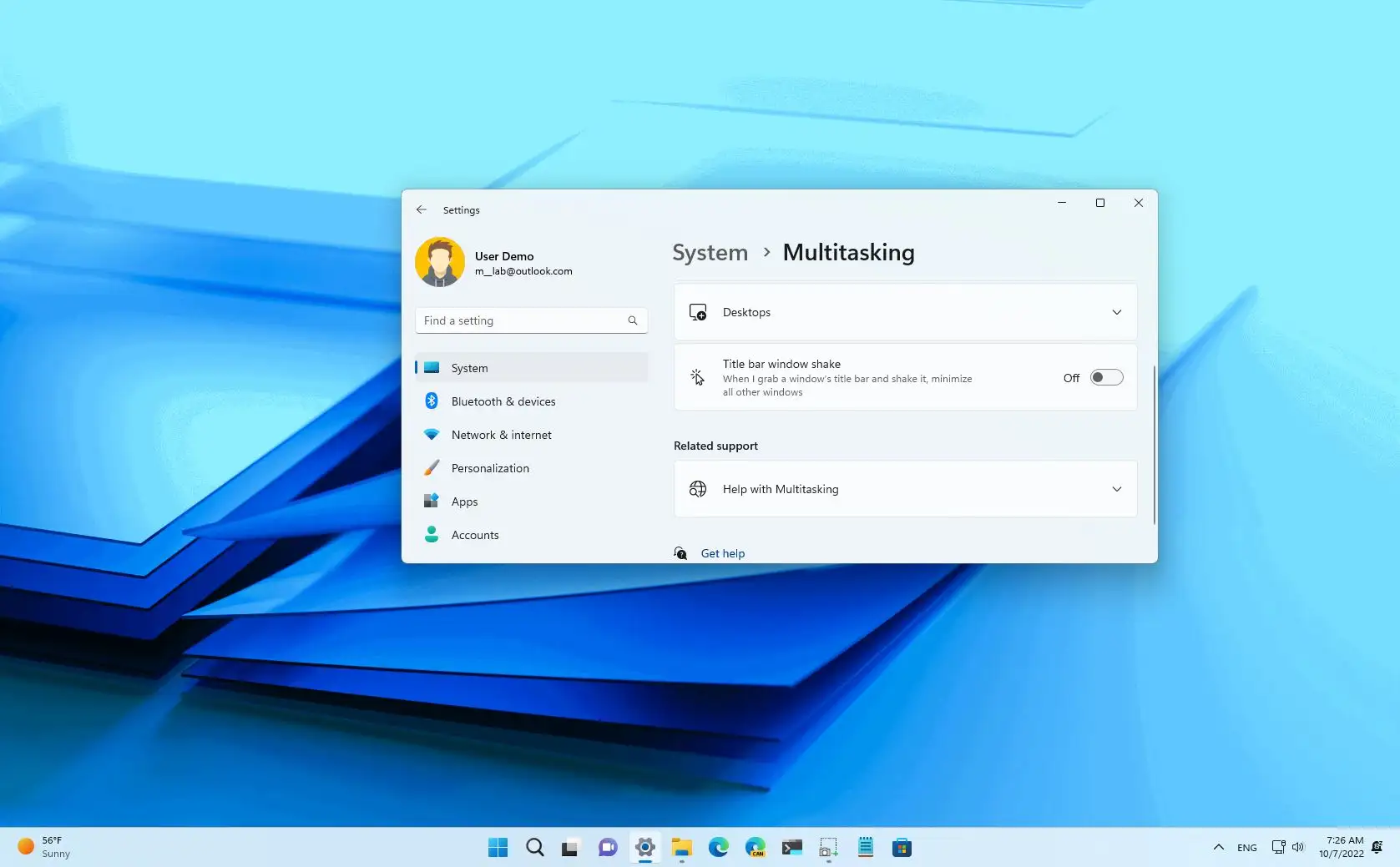 Advanced Gesture Controls
Powerful gesture support is one of Windows 11's most underrated features. You'll like Windows 11's adaptability if your laptop has a responsive touchpad. Reduce wait time by tailoring three- and four-finger gestures to your needs.
Dynamic Refresh Rate
Dynamic Refresh Rate is a Windows 11 hidden feature that should be enabled if you have a high refresh rate monitor. With Windows 11, navigating the user interface and engaging with the various OS features is a breeze.
Using a display with a 75Hz refresh rate at work, I found that Windows 11 scaled properly with no discernible frame rate reduction. To adjust the dynamic refresh rate, choose "System" then "Display" then "Advanced display" in the menu that appears. Select the desired refresh rate from the drop-down menu. Following that link will take you to a detailed description of the dynamic refresh rate capabilities included in Windows 11.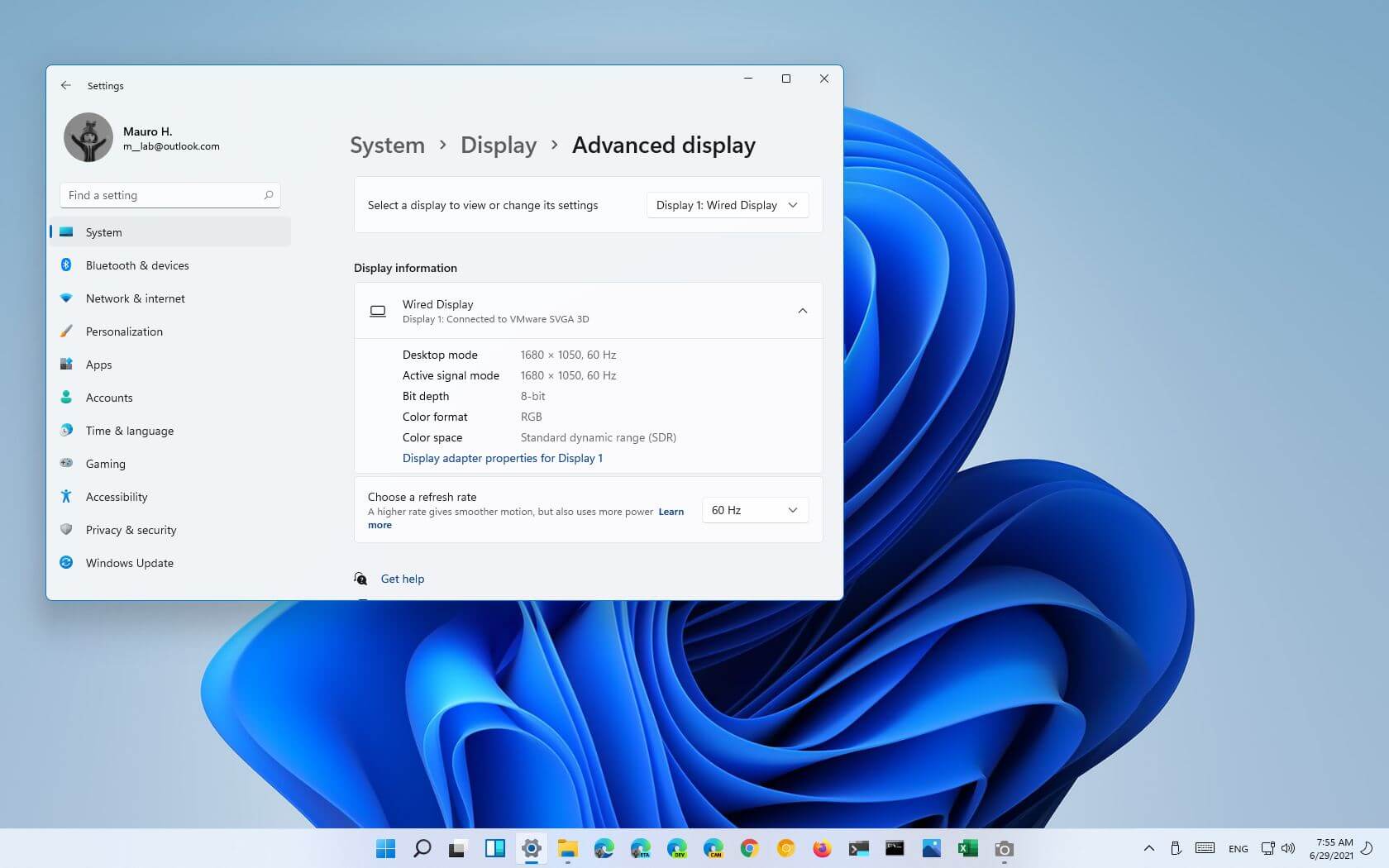 Focus Session in Microsoft
Focus Session is a Windows 11 feature. Focus Session may help Windows 11 users be more productive. Your device's Alarms & Clock app includes Focus Sessions. After adding your Microsoft account, To-Do items will appear. Timers and custom notifications are available. You may also connect Spotify to play music while working.