MiConfigure Remote Server Administration Tools on Windows 10
Windows 10 is becoming more and more attracting day by day. Microsoft is adding many more features with great pace. Many exciting things are in the pipeline. System administrator can install Remote Server Administration Tools on Windows 10 . It's been a great feature given by Microsoft to access Windows Servers remotely within windows10 platform. Remote Server Administration Tools (RSAT) for Windows 10 allows to manage Windows Server from a remote computer running the full release version of Windows 10.
The latest release of RSAT is the WS_1803 package. Microsoft introduced it in windows 10 Version 1709. DNS issues and remote Server Connectivity were the main problem. In recent release of Windows 10 version 1809, lot of issues have been fixed and now you can manage servers remotely by using Server Manager feature in Windows10. This feature is very helpful to access and manage Windows Server 2016 Core servers by using windows10 1803. Below mentioned are steps to enable and configure this feature: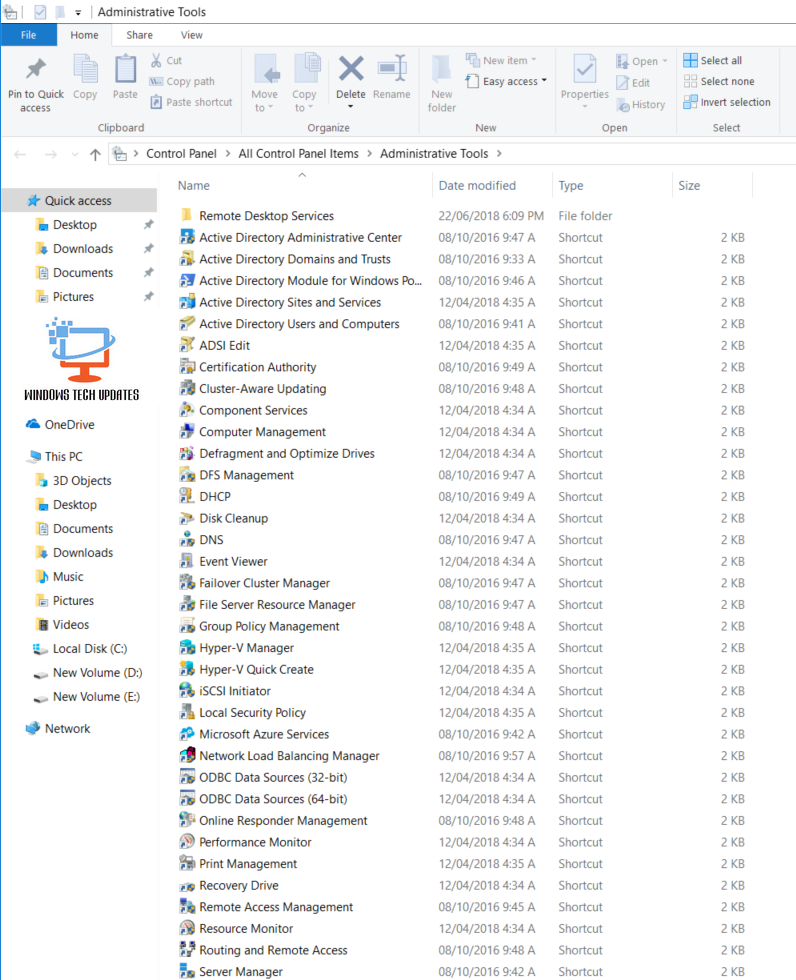 Download the installer
Download Remote Server Administration Tools for Windows 10 from internet by using given link: https://www.microsoft.com/en-us/download/details.aspx?id=45520 (Select your windows10 or server 2016 OS architecture as per the requirement)
Run setup file and install it in your machine. After installation, open control panel -> administrative Tools and you can find Server Manager shortcut there. Click on the exe file to run Server Manager in your computer.
Search the name of remote server you want to add in Server Manager.
To uninstall the RSAT package:
Go to start menu and open settings by pressing gearbox button.
Click on Updates and Security to open installed updates.
Go to View Installed Updates and select Uninstall Updates.
In search box, search for "update for Microsoft windows (KB2693643)"
Select the update you want to uninstall.
Follow the on screen steps and you are good to go