How to run multiple Skype 8 instances with logged in user
It is possible to run more than one Skype account on your computer at the same time. You need to start a new instance of Skype if you have two accounts like one for work and other for personal use. This might be useful If you want to be signed in to both accounts at the same time from logged in user in windows. These steps are only valid in Skype version 8 because the new version of Skype is only available in Windows Store and it would not allow you to run with another instance simultaneously. It is better to download Skype 8 version offline installer and do not update through windows store after installation. The process is very simple and described in below mentioned steps:
Local User creation link or follow steps below:
https://support.microsoft.com/en-us/help/4026923/windows-10-create-a-local-user-or-administrator-account
Create a local user account in windows with administrator rights. Press windows+r from keyboard and type compmgmt.msc and press enter
Click on Local Users and Groups section in the left pane and select Users
It will show all existing users. Do the right click on the right side anywhere and select New User… to add a new user.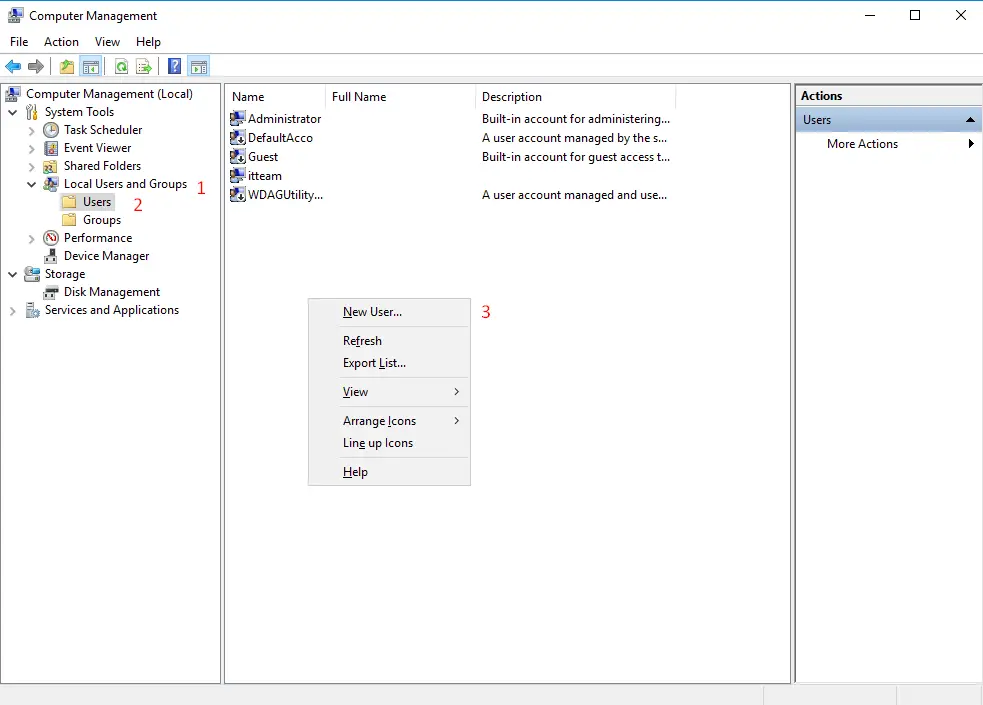 Give username, Full name, password and click on create user to finish add user process. The better practice is to unselect "User must change password at next logon" option and select "password never expired" option to save your password forever.
It is better to add newly created user in Administrators group. In same above window you can find Groups section in the left pane. Find Administrators group and click on add button then type the newly created user. Click on check names button then press ok to finish process.
Now just run Skype as normal to run with 1st instance and do login if you want to continue.
To run other instance of Skype do press shift button and right click on Skype icon. Windows security popup will appear. Enter the user credential's which is created with above steps and press OK to open another instance of Skype.