Microsoft Azure AD along with Intune can provide you great functionalities which an IT admin wants to implement. This is really handy while moving towards remote work. Managing systems remotely with security policies was a challenge few years back but it's not anymore. Things have changed rapidly and improving daily. Microsoft stated to add Linux system feature in Intune early this year but there seems no news (which is not good in this case otherwise no news is good news in support). While working with Microsoft Azure AD and Intune things can be complicated sometimes when you have a user who is more kind of pro but wanted to do the things in its own way which might not work all of the times. We weren't able to register your device and add your account to Windows. Your access to org resources may be limited and lots of other errors can come while registering system to Intune.
One of my resources face this issue while joining Azure AD and I had to jump using my admin (small) brain to fix this issue.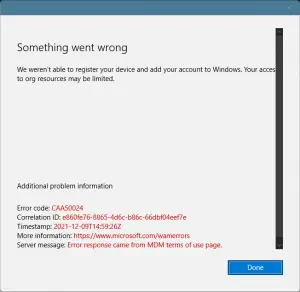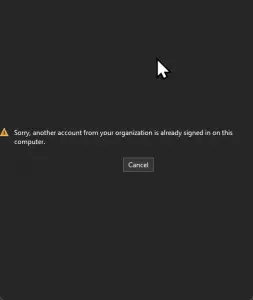 Reasons!
Why resource faced this issue? Answer, the system was initially configured with a personal email address (Microsoft's Hotmail account)
Then, the system was registered with autopilot for Work or School account
Solution!
There are multiple solutions provided on internet for this issue. I am going to share the method which worked for me.
create a local admin account
remove your work or school account (you can leave your personal account configured if you like to keep your profile).
log out from your personal Hotmail account (better restart)
Login with your local administrator account
domain join using your Azure AD account