5 Best disk space analyzer tools for Windows
An application that analyses disc use is highly helpful in daily life, and it is particularly valuable for determining which Windows 10 programs are using too much space. I have compiled a list of 5 Best disk space analyzer tools for Windows 11 which can help in daily life to recover space. If your hard drive continues to fill up, one potential option is to do a disc cleaning, but first you must determine what rubbish you can eliminate and what significant data you need to move.
Here are the top 10 free solutions for disc space analyzer software. These tools ease monitoring and managing the storage capacity of your hard disc. All of these disc space analyzer programs are available for free download and usage by Windows PC users. With these free programs, you may check a folder or disc for the biggest files, display the largest folders and files on your computer, and scan the whole hard drive. Other capabilities include showing the size of folders and files graphically, filtering file names for extension, and displaying the complete directory structure as a tree. Determine which of these free disc space analyzers best meets your requirements.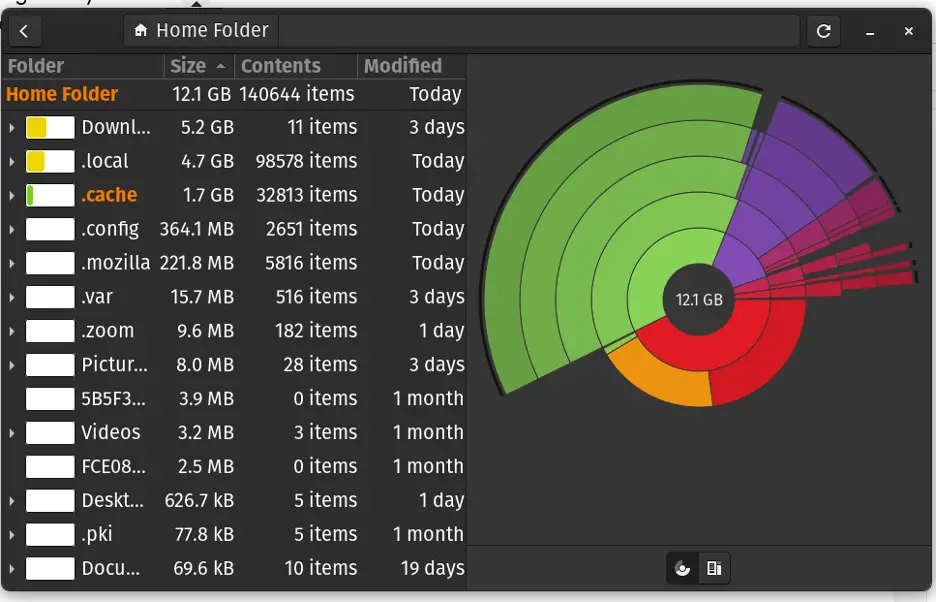 The free SpaceSniffer analyses disk space and is one of my favorite disk space analyzer tools. It provides a visual depiction of the folders and files on your computer. The whole directory hierarchy is shown as a tree. Using this free tool, you can determine the size of certain folders and files. This free tool helps you to locate files fast by entering just a few letters of their names. Any filenames with a certain extension may be filtered out.
It includes an easy user interface that expedites the process of locating certain files and applications. Not only does the application's use of animations make the UI more entertaining, but it also makes data more visible. All of the material is titled using the file or directory names. Double-click the titles for more information and to search for huge files. In addition to exporting the data to a file, removable media may also be scanned. When I chose "More detail," more information on a certain disc was shown.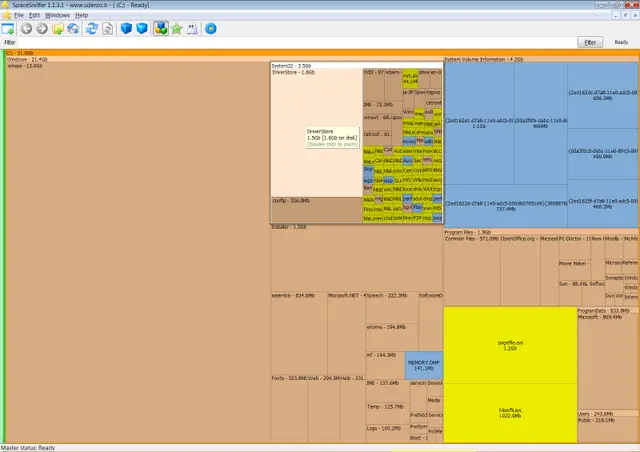 Ridnacs is a free programme that analyses the size of your hard drive by analysing your computer's folders and data. It shows the total space used by all files and folders on your computer. It provides a visual representation of the data as bar graphs and percentages. It is a helpful tool for accelerating your PC.
RidNacs may be used to search whole hard drives or specific folders. This is an essential function for a disc analyzer tool, since it might be time-consuming to scan a whole hard disc when just one folder's data has to be examined.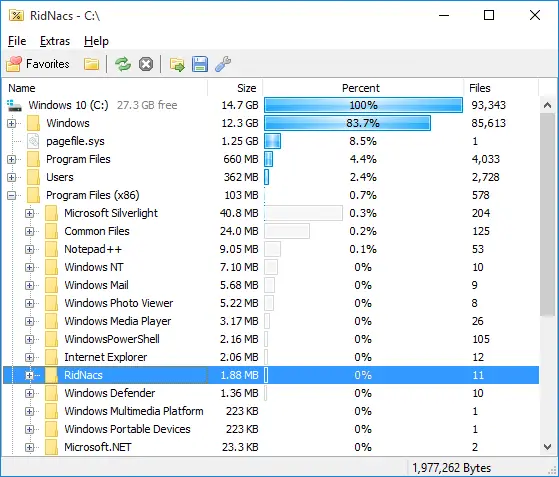 There is a paid edition of TreeSize, however if you need something simple and straightforward, the free version is sufficient. The free version of TreeSize is intriguing if you dislike tiles, charts, and treemaps.
The folders and files on the CD are only mentioned, along with their respective sizes. The data is also organised into large and small files, making it easier to retrieve the pertinent information and identify the offender. Its premium personal edition displays 3D charts and treemaps and has the ability to identify duplicate files, making it an appropriate tool for presenting. In order to scan network CDs and servers, TreeSize Professional is required.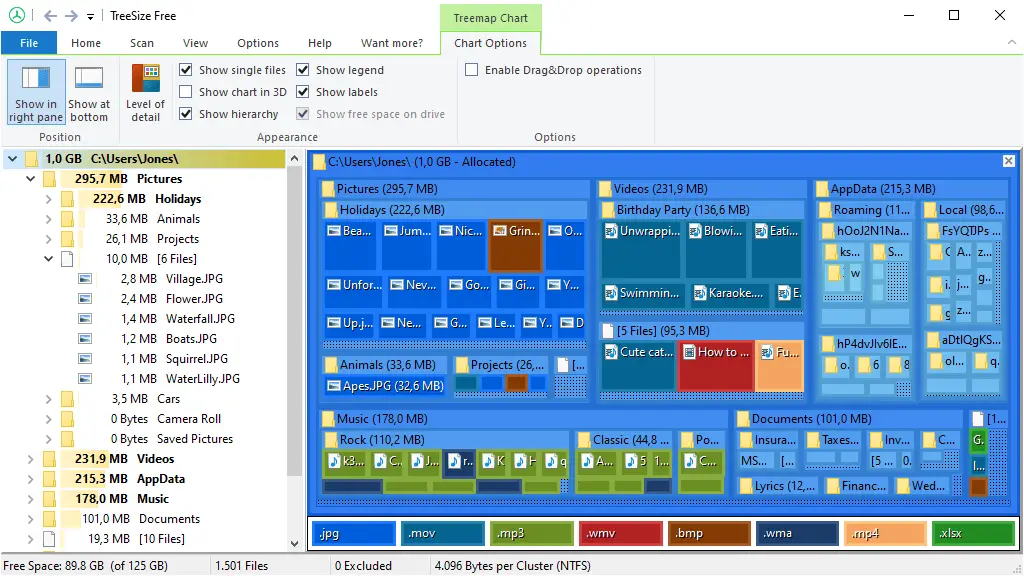 TreeSize and GetFoldersize both display the size of folders on the hard disc. The bundle includes a number of optional items that may be useful.In addition to the folders panel, there is also a panel that shows just the files included inside the specified folder. Additionally, you may filter the results on either side by inputting a file extension or folder name.
In addition, it may offer the findings of its network drive scans. GetFoldersize is slower than many other programmes on this list, which is one of its disadvantages. Additionally, it only displays a single size view in gigabytes (GB), megabytes (MB), or kilobytes (KB), making it impossible to determine the precise size of files and folders that are exceptionally large or tiny.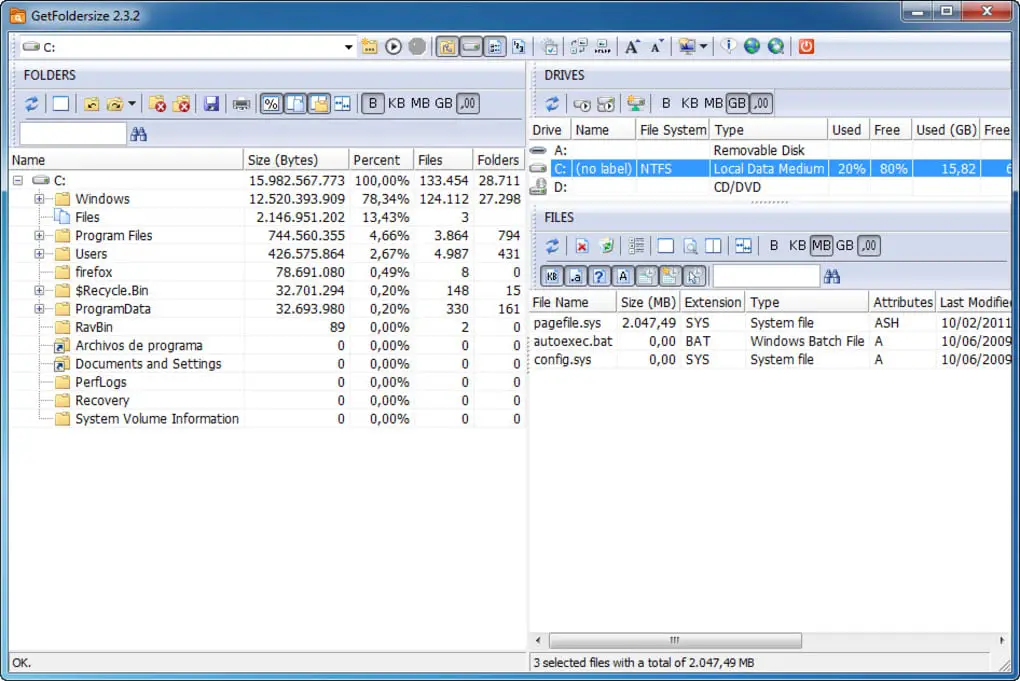 Disktective is an alternative free disc space analyzer for Windows. Due to its modest file size (less than 1 MB), this may be saved and transported on a portable storage device. When you initially run Disktective, you are prompted to choose a directory to scan. Choose single files or whole hard drives from any associated storage device, including removable media. On the right, a pie chart illustrates the proportion of total disc space utilised by each folder, while on the left, a familiar File Explorer-style display displays the sizes of each folder and its contents.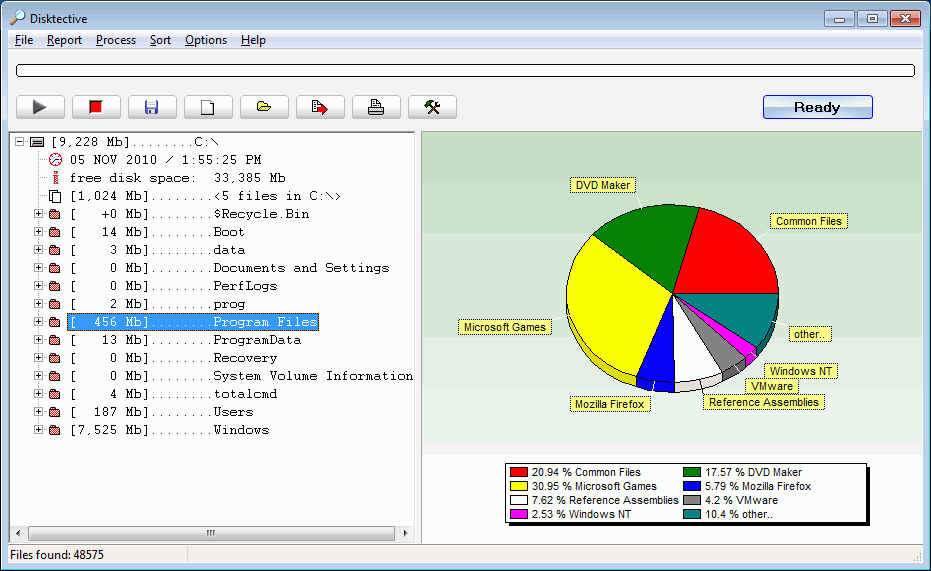 JDiskReport, an additional free disc space analyzer, displays file storage in a number of visual representations, such as a list view, a pie chart, and a bar graph. Visualizing disc use clarifies the behaviour of files and folders in respect to available space.
The scanned folders are shown on the left, while analysis options are displayed on the right. This utility cannot remove files, and it takes longer than some of the others we tried to scan a hard disc.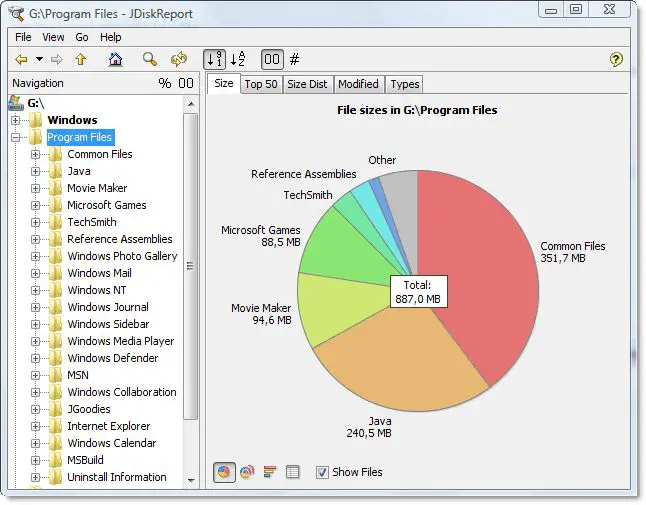 WinDirStat and Disk Savvy are equivalent in terms of functions, however we recommend Disk Savvy owing to their aesthetically pleasing interface. Create your own customized cleaning commands to do tasks such as removing files with a certain extension from a specific folder or moving data off the hard drive rapidly. Additionally, you may inspect a large number of CDs and folders simultaneously to see which file types use the most space.
WinDirStat may only be installed on Windows-based machines. It must be compatible with Windows versions ranging from Windows 95 to Windows 11.