7 Best Free Tools to Manage Tasks
If you are working alone or with a small team, you must search for free task managers. You'll agree with me that you need free software to manage tasks, whether you're leading a team or working on a single project. Your projects will fail even if your team and project manager are the greatest in the world if no one understands who is accountable for what and when. We utilize task management tools to prevent just this scenario. In fact, task management software links teams and provides them with the tools required to manage tasks and complete projects successfully. I have created a small list of 7 best free tools to manage tasks, with this handpicked list, you will discover the seven finest programs for task management in 2021, regardless of whether you are an individual or a team leader.
Asana
Asana is one of the most popular current project management software solutions (for example, check this article on Asana vs Monday). This instrument's name, "asana" from Sanskrit, is a precise translation of the term meaning "easy." The simplicity of adding tasks to a project and the outstanding user interface. Asana is a fantastic option if you place a premium on priority management and deadline adherence.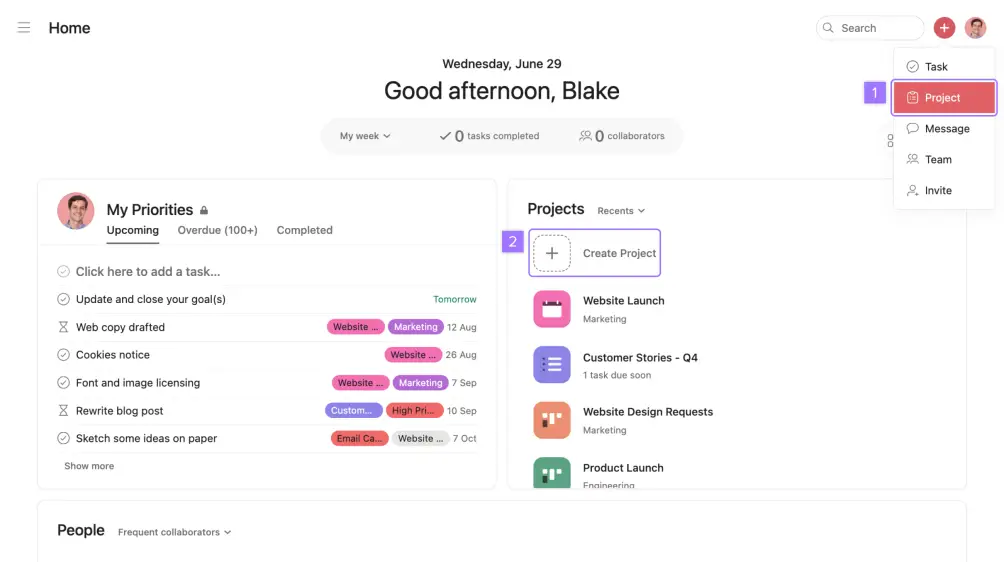 If your remote team has 15 or more members, Asana is the way to go. It is a straightforward method for establishing organizational divisions inside your corporation (i.e. Marketing). After that, you may create Google Ads campaigns and assign roles inside the division. Asana is one of the best project management applications accessible due to its user-friendly management features.
Key features:
List view, timeline, board, calendar
Seamless integration with 100+ tools
Routine tasks automation
Forms and rules creation
Jira, developed by Atlassian, is an excellent tool. You may create a road map as part of the planning phase for your project. Due to the parent company's prominence in the software sector, you may be certain that you will get the highest quality service. It may be used by all members of a software development team for organizing, monitoring, and distributing finished programs.
The issue development panel is a crucial component of Jira. You and your team may evaluate and start new branches and pull requests in this area. Jira may be expanded in several ways. Therefore, you may mix many components into a customized whole for your current technique. Jira is often regarded as the best software development platform for agile teams because of its versatility, essential features, and advanced capabilities.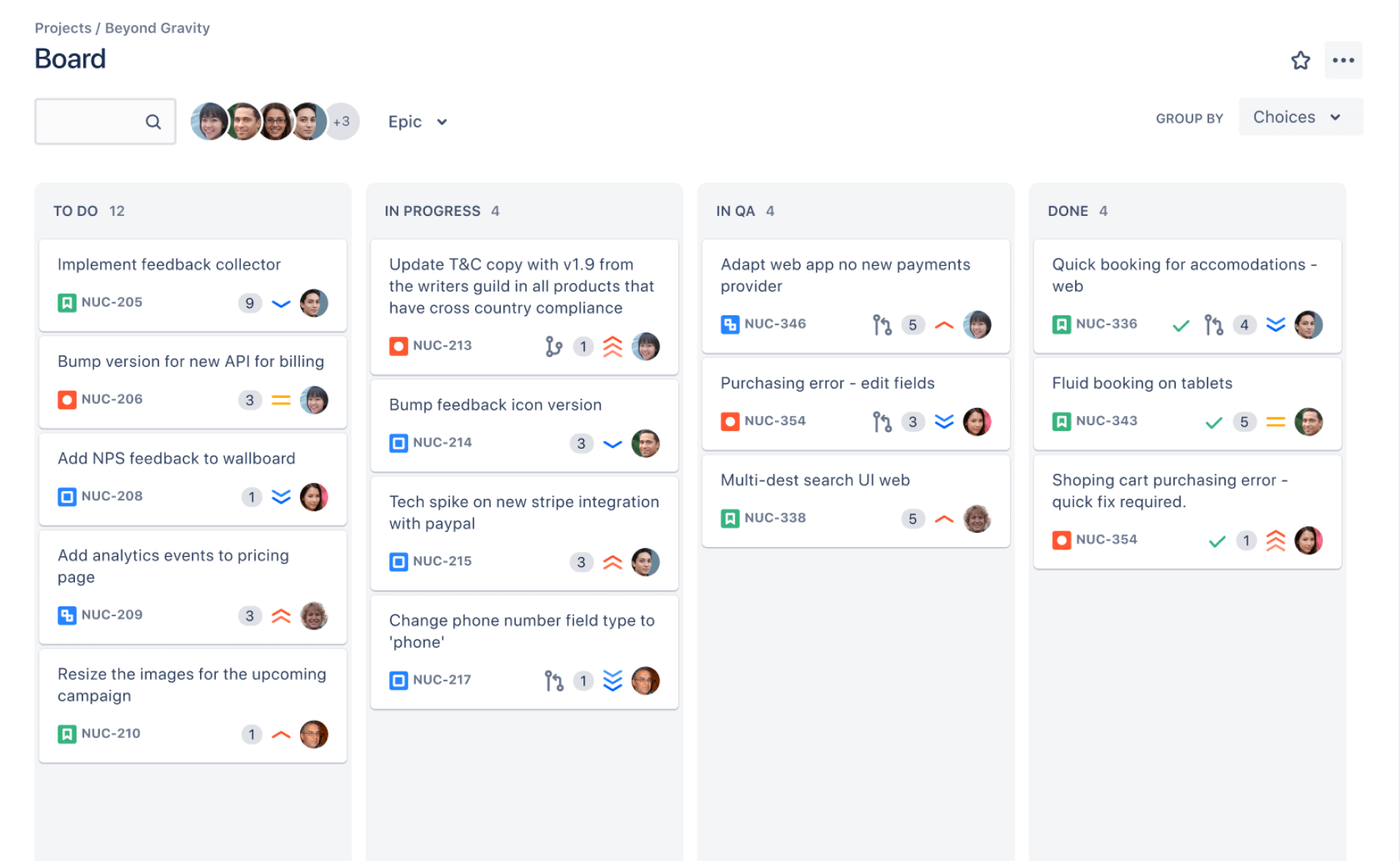 Key Features
Kanban boards
Roadmaps
Agile reporting
Jira time tracking, billing, budgeting
Trello
Do you intend to relocate to another planet? I'm certain that there is a prepared template for it on Trello. Practically anything may serve as a model.
Atlassian is also responsible for developing the hugely popular task management tool Trello, in addition to its work on the renowned project management application Basecamp. Trello's Boards and Cards are used by over a million teams. Simply construct a board (for example, for sales) and distribute cards to team members for use as they see appropriate.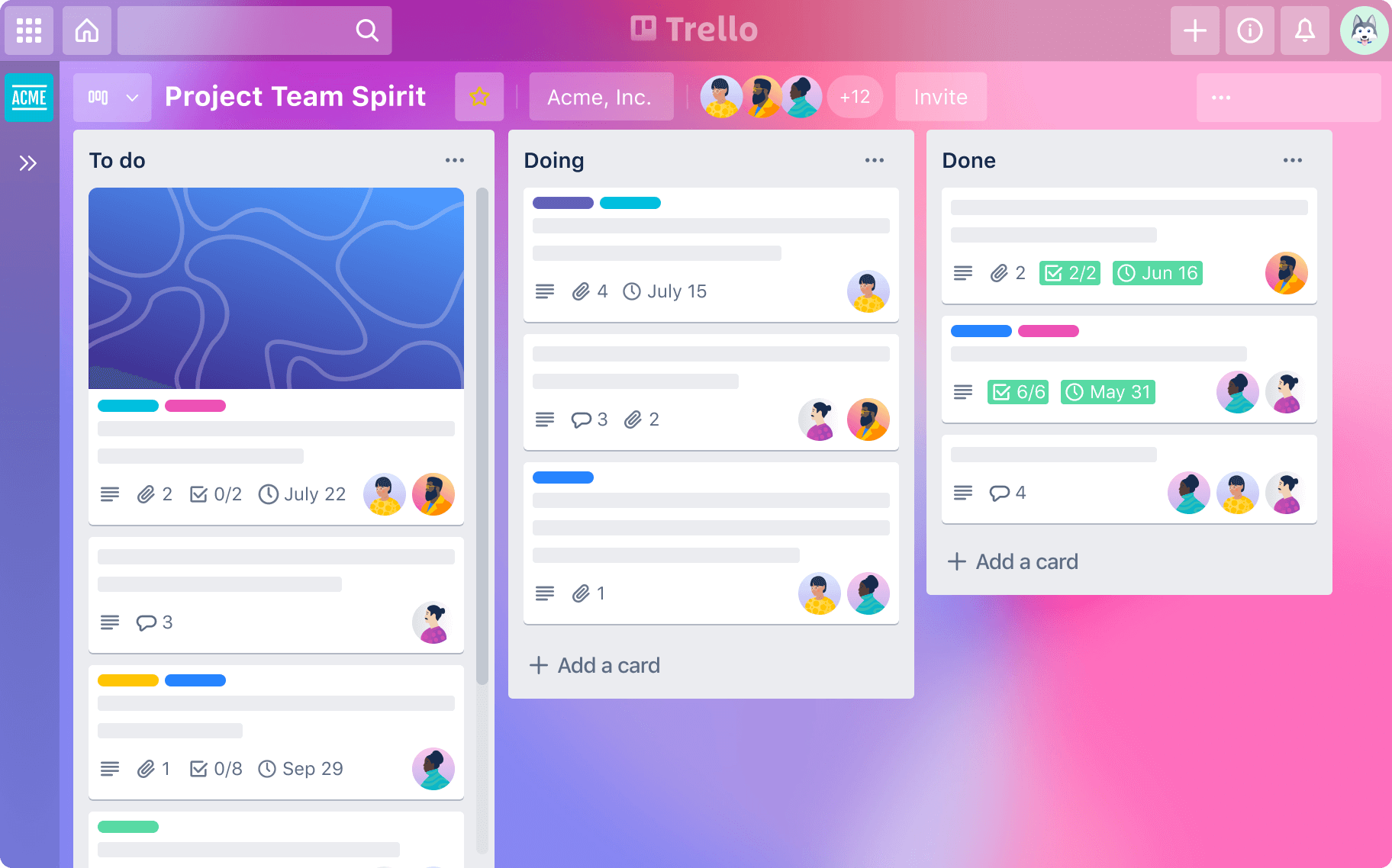 Key Features
Intuitive user interface
Easy Kanban boards and cards management
Integrate top work tools
No-code automation
Basecamp
Communication that is well-organized and carried out yields superior project outcomes. Basecamp's discussion boards and chat rooms keep everyone in the know at all times. Thus, unlike its rivals, Basecamp provides every project with all required capabilities. Although each of these applications performs a distinct function, they all have the capacity to capture and store project-related correspondence and changes.
Basecamp is also the finest accessible web-based application. You may change or post to the profile of a client with a single mouse click. According to them, just that single post shows. All corporate gossip may be kept confidential.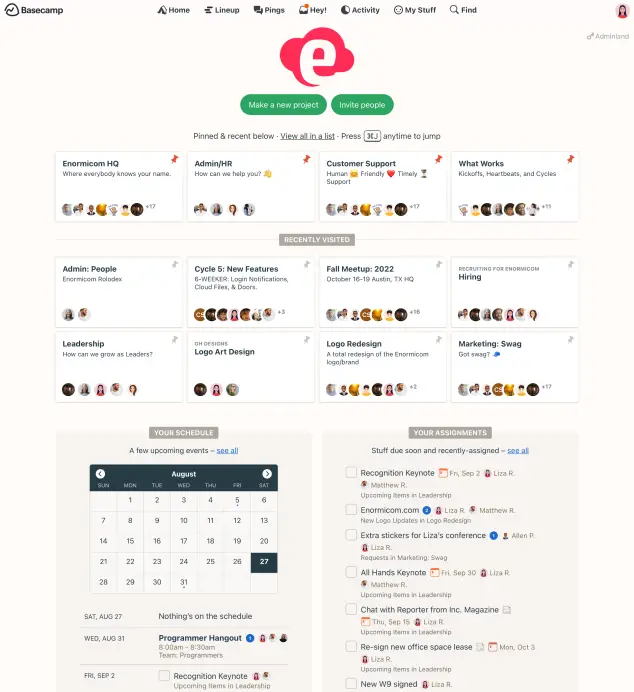 Key Features
Automatic check-ins
Group chats
Advanced client access
Company HQ
ClickUp
ClickUp performs effectively while communicating with other applications. Thanks to the simple interface with Google Calendar, you can rapidly monitor the development of your project. Simply add a task with a due date and time to ClickUp, and it will also appear on your Google Calendar.
ClickUp is great for managing complicated projects. The system utilizes "Spaces," which are virtual places that efficiently organize data. All data relevant to a certain area is gathered and kept in a centralized place. Despite initial assumptions, smaller teams may gain just as much from ClickUp as bigger teams. In actuality, a single individual is capable of doing all of their duties well.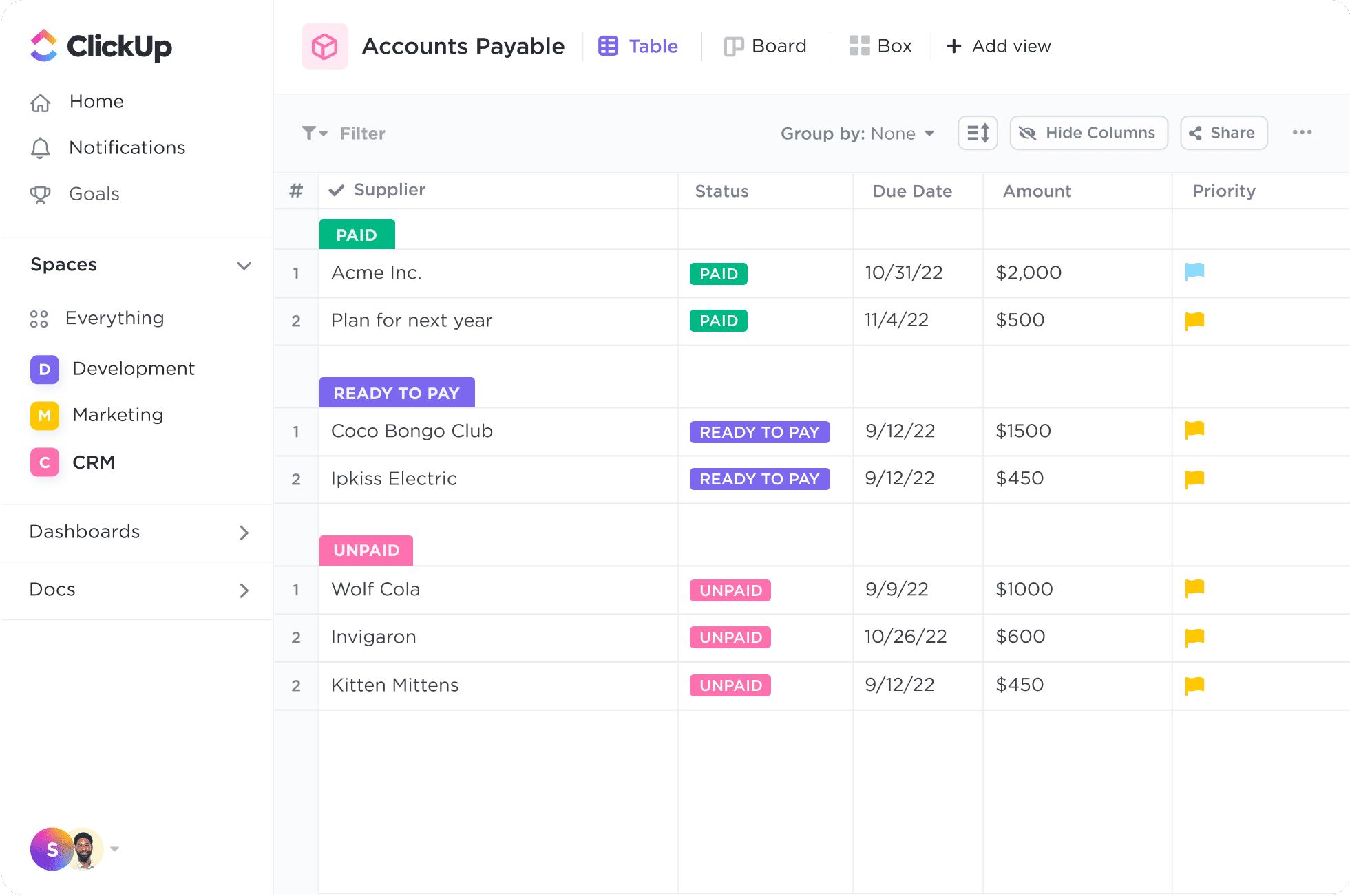 Key Features
15+ views such as list, board, calendar, activity, Gantt, workload, etc.
Built-in time-tracking tool
Goals
ClickUp time tracking
Todoist
Occasionally, a simple task management system may be sufficient. Todoist meets the bill well. New tasks may be added, prioritized, and assigned in only seconds. The program may automatically handle tedious activities and generate reminders. If all you need is a fast and simple method to make personal and professional reminders, this is the ideal solution.
Todoist, unlike the other tools listed above, which are mostly corporate project management software, is a personal organization tool. The concept is that writing down your errands would help you get your mind back on track.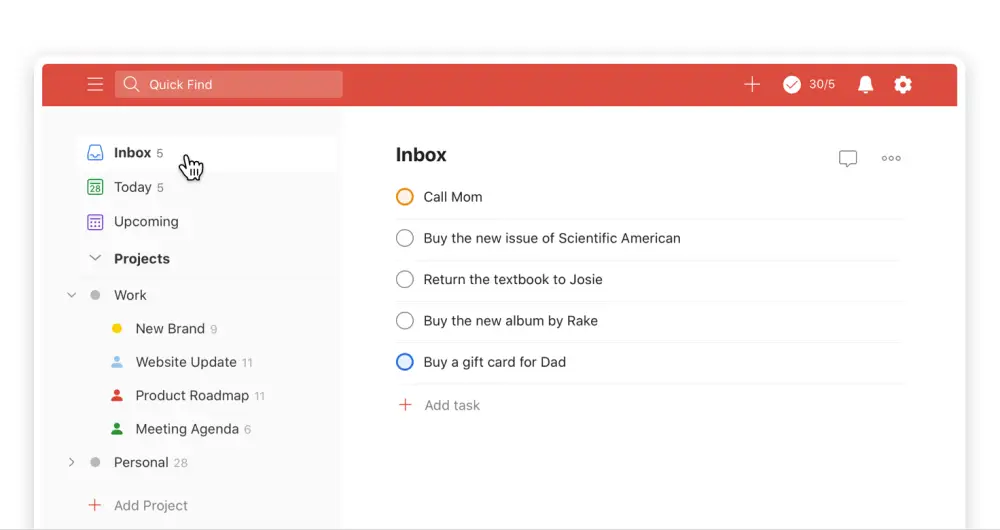 Key Features
Recurring due dates
Extensive integration list
Productivity visualization
Different tasks and project views
SmartTask
You may replace your complicated technological stack with a simple, unified interface with SmartTask. It's a simple approach to acquire what you want, with a plain user interface. Using SmartTask's project views, it is feasible to plan for the next year as well as the next few hours. It is simple to add additional responsibilities, yet there is opportunity for complexity. Custom fields and nested subtasks provide any kind of granularity.
The automatic checks and reminders ensure that no important activities are overlooked. By combining the chat, video conference, and phone interactions of your team, you may save a great deal of time.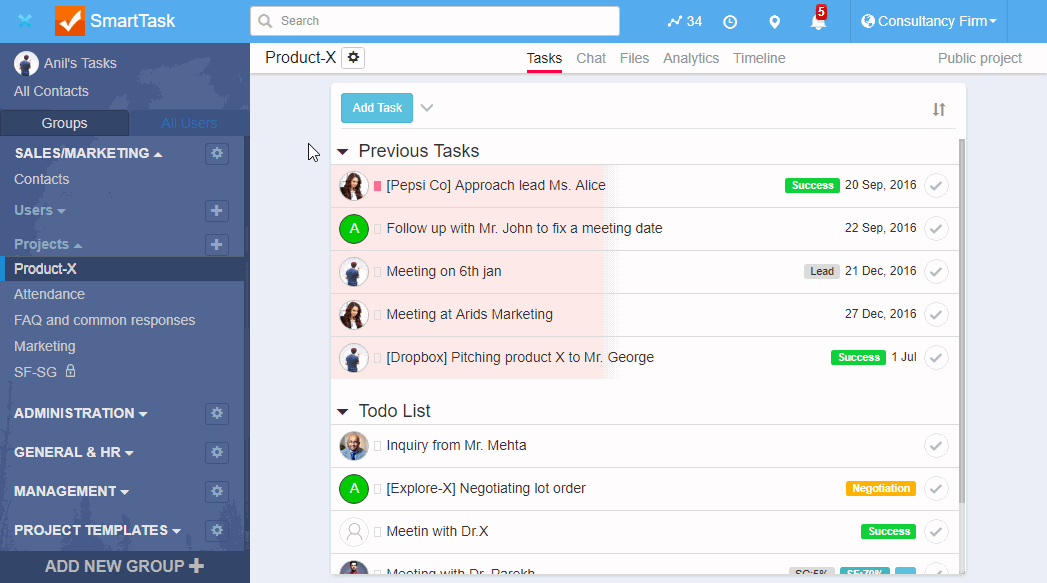 Key Features
Nested sub-tasks
In-built CRM
Workload management
Team performance dashboards
Project-level instant messaging
That's all for my list of 7 best free tools to manage tasks. Please share your comments if you know any other free tool to manage the tasks easily and professionally.